From planning to prototype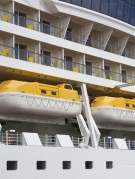 The far-reaching knowledge of the company founder and his team in this field enables them to respond to customer requests quickly. In constant communication with ship equipment contractors, prototypes are often finished in less than 30 days. The functionality of a new model can then be tested under real-life conditions.
Developed for use at sea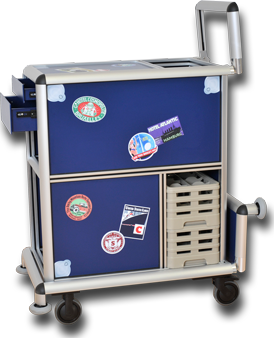 A cruise ship is a kind of small, floating city with demanding inhabitants, who wish to immerse themselves in a fascinating world of experiences. For this reason, none of a crew member's movements should look like work. Narrow hallways, a continuous flow of people, and rough seas at times are also challenges that need to be considered during the planning of a service trolley. Only the best user-friendly equipment makes every procedure look like child's play.